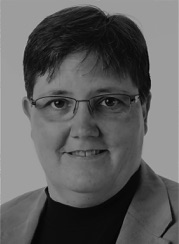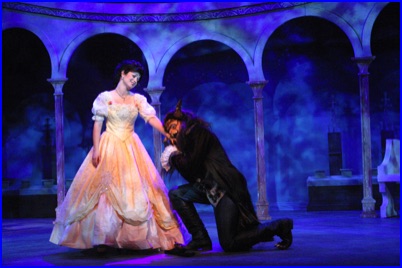 My journey as a lighting designer began in a large lecture hall with an Introduction to Theatre class.  The class consisted of 100 students and was part of the general education studies as I worked toward a psychology degree.  One day, the instructor introduced a young, enthusiastic professor and said she would be talking about stage design, with an emphasis on lighting.  During the lecture, I began to see something new, an art form that I knew nothing about but felt strangely connected to. This artist gave great explanation of a different kind of canvas than is used with pen, pencil, or paintbrush; the canvas of a "stage".  That day led to over 25 years of theatre study with a passionate emphasis on lighting design. 
After that lecture, I made my way to the theatre department and began working at any and all jobs they asked me to.  Working in the theatre department, I found that theatre was hard work but with many rewards.  I was rewarded with my first lighting design, American Buffalo by David Mamet.  That is where the collision of psychology and light happened in my mind and in my art.  "The artist is not a person endowed with free will who seeks his own ends, but one who allows art to realize its purpose within him." (Carl Jung) 
Delving deeper and deeper into the field and honing my craft enabled a clear artistic vision to emerge.  My work is connected strongly to creating a visually complete environment in which the characters of the play live.  The abstractness of light can bring great clarity to a moment on stage.  Controlling light in its form, color, intensity, and movement can heighten the experience that the audience has.  As an artist, I believe that my work should always be conversant, connected to the vision of the playwright, and extending to the concepts that the director brings to the stage creation. 
With this foundation, I entered the professional world of theatre and had the great fortune of starting my career at Music Theatre North.  Before I worked my way up to designing lights, I was taken on a journey through the professional theatre world and how it worked by some of the most talented and generous designers ever.  It was with great care that I was mentored through the art of collaboration.  Everyone working side by side on a show, allowing each artist the ownership they deserve is the only way to create truly great performing art.  We all mattered.   The Artistic Director, Craig North, was a man of great passion, and that passion spilled over into every task he took on as our leader.  What he brought to the forefront was humanity; each show he directed was started from a place of human connection, and thoughts of how we could bring that humanity into the hearts of our audience.  My time spent working for Mr. North added key elements in my foundation as an artist: humanity and collaboration.  
As I begin each artistic endeavor I consider the playwright's intentions.  I listen with a keen ear to what the director is bringing.  I collaborate with my fellow designers using all of my creative thoughts and design expertise.  I respect the contributions of the artisans with me each day in the theatre and I listen for the heartbeat of the audience.  It is my hope that if I do all these things well, I will leave a small piece of humanity with each of them. 
After 400 designs, I still have a favorite moment in the process, and that is when I watch a performer connect, the stage manager is with them, calling the cues perfect, the designers and staff have all completed their work as rehearsed, and it is that moment I feel goose bumps.  I know that I have contributed to a true theatrical achievement, and I realize that not everyone is lucky enough to have found a canvas. 
I am forever grateful for the young, enthusiastic professor who showed me a canvas. Thank you, Professor Remsen. 
I treasure each and every day that I have the great fortune to sit in a theatre with other artists and strive toward excellence.  Some days we fall short, but many days we achieve; however, every day we create and we interact and we work toward the telling of the story.  It is the stories that connect us all and it is my great pleasure to illuminate each and every one.